This post will help you backup the Windows Registry in case a problem related to the registry arises.
Before Backing up the registry let's make a system restore point:
Start menu –> type create a restore point –> Click on create a restore point.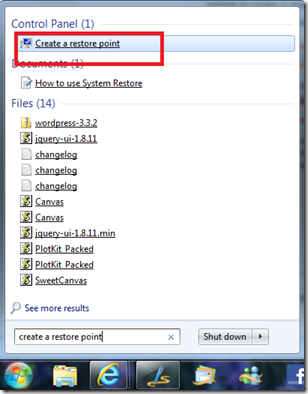 Follow the onscreen instructions.
Now,
To backup the registry:
You must be logged on as an administrator to perform these steps. If you are not logged in as an administrator, you can only change settings that apply to your user account.
Open the Registry Editor by clicking the Start button , typing regedit into the Search box, and then pressing ENTER. If you are prompted for an administrator password or confirmation, type the password or provide confirmation. (For Windows XP –> start menu-> run-> regedit)
Click on My Computer or Computer ( depending on your OS type) Click the File menu, and then click Export.
In the Save in box, select the location where you want to save the backup copy, and then type a name for the backup file in the File name box.
Click Save.