After reading this you will be able to create a system repair disc for Windows 7. There are many possible scenarios where you will need this repair disc. Let's say your windows fails to boot due to a error with some files or a virus and you need to repair your windows installation yourself. Microsoft has built into Windows 7 a feature under backup and restore that enables you to make a Windows 7 bootable Repair Disc, that can easily fix some of your problems when windows fails to boot.
To Create this Windows 7 Repair Disc :
Go to Control panel ( Start Menu -> Control Panel )
Under System & Security Click on " Backup your Computer"
Now Click on " Create a System Repair Image" : refer Screenshot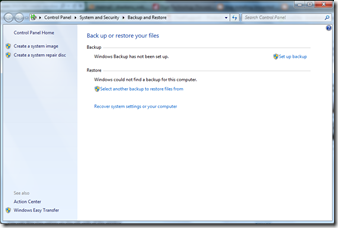 After Clicking on " Create a System Repair Image " you will be prompted to Insert a Disc to Continue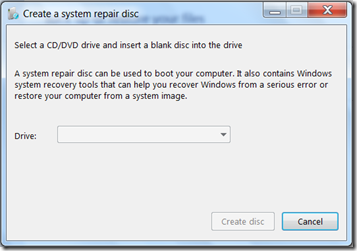 Select the Disc option on this menu and click on create disc.
Now whenever your system fails to boot, you can use this disc to repair your Windows Installation.