With over 2.5 billion active users, YouTube is, without a doubt, among the most-used digital platforms out there. YouTube is no longer just for people to watch videos but also works as a great music streaming service.
The YouTube music service allows people to listen to literally any music content in any language of their choice.
Well, to get the best out of YouTube Music, you definitely need to have a YouTube Music Premium or YouTube Premium subscription.
Subscribing to YouTube Music Premium or YouTube premium gives you features such as no advertisements, background play, music downloads, and the ability to enjoy offline YouTube Music Mixtape.
Also, Check Out: What is Windows Blue Screen of Death and What All Should You Know?
What is YouTube Music Mixtape?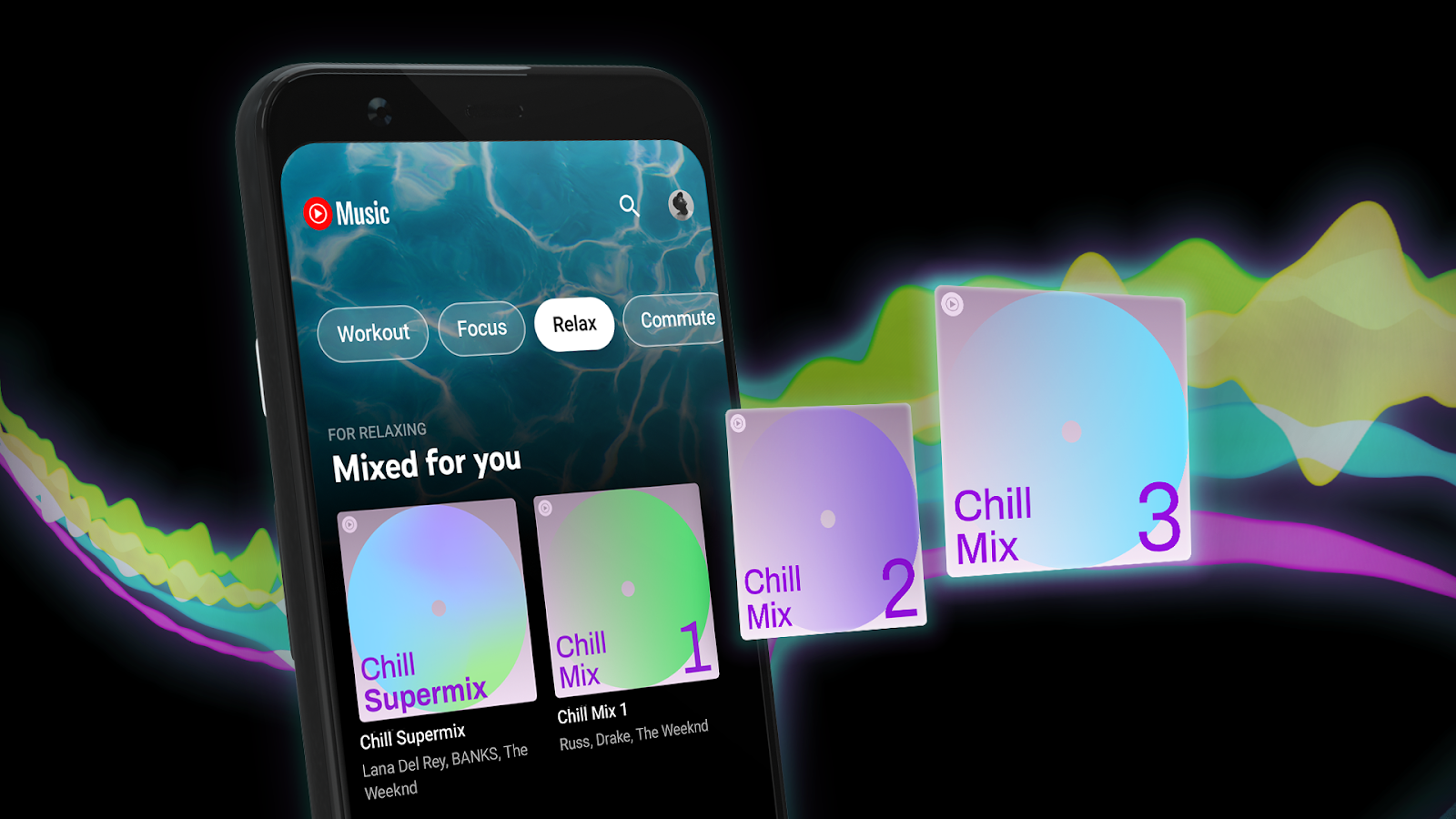 YouTube Music Mixtape is just what it sounds like.
The YouTube Music application is capable of auto-generating a mixtape based on your past listening patterns. So, based on the kind of music you listened to before, YouTube Music will suggest more music to listen to.
The best part of YouTube Music mixtape is that you don't have to do anything!
How to Use YouTube Music Mixtape Feature Online?
If you're someone who listens to music using the YouTube app or YouTube Music app, then the website automatically curates a mixtape playlist for you based on the music you've previously heard and your listening taste.
When using the YouTube app or YouTube Music app while connected to the internet, you can access the mixtape by following the steps below.
Within the YouTube search bar, search for "My mix".
In the search results, you will be able to see at least 1 playlist on top results itself. These are the mixtapes created by YouTube automatically based on your past listening within the app.
New music added to the "My Mix" playlist when you listen to new music within the YouTube or YouTube Music applications. You also have the option to remove any songs that you don't like from the My Mix playlist so that they don't get featured anymore.
How to Use YouTube Music Mixtape Offline?
In case you're looking to access the YouTube Music mixtape offline, below are the steps you need to follow.
Launch the YouTube Music app on your device.
Go to the "Library" section, and then click on "Downloads".
You will now be able to see a blue-colored slider close to the top of the app window. You can move the slider between 1 and 100, and this will be the number of songs that will be kept within your YouTube Music offline playlist. In case you aren't able to see the blue slider, then you can click on the gear icon placed in the top right edge of the app window and then enable the "Download an offline mixtape" option.
When you click on the gear icon, it displays the available storage space and details about the last time it updated the offline mixtape. Do note that the offline mixtape works only when your device has enough free space to accommodate new downloads.
Final Words
The YouTube / YouTube Music mixtape feature is great for people who regularly listen to music using YouTube or YouTube Music rather than other streaming services.
We hope you found this article helpful and informative. In case you have any questions, feel free to reach out to us by commenting below.