After reading this you will be able to use system restore in Windows XP/Vista/7.
System Restore is a tool built into Windows which restores your computer system to a state when it was working fine and error free. The best part is that the control is in user's hand, as the user knows when their computer was running fine.
You should use system restore when:
Your computer system starts crashing unexpectedly
Fails to boot
You detect a virus or other file corruption
Some programs or feature got deleted somehow
For lots of other misc. problems
To use system restore within Windows
Windows XP
Go to startmenu –> All Programs –> Accessories –> system tools –> system restore
Windows 7
NOTE : Windows 8 users (Go to start screen & type system restore -> Click on system restore)
Start Menu-> type " system restore " (without quotes) and press enter.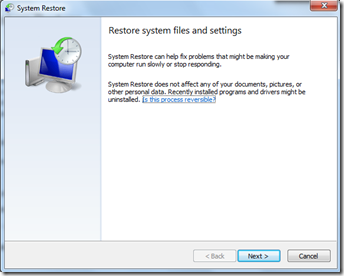 On clicking next: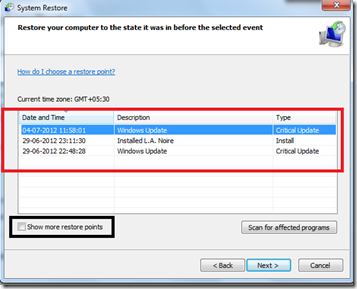 Here you can select the date to which you want to restore your system to or you can click the checkbox which says "Show more restore points", to see more restore points you can choose from.
You can also check out what programs will be affected by your restore operation by clicking on "Scan for affected programs".
After checking all the rights & making sure you have selected the right restore point, click next and then click on finish. This operation will restart your system and will take some to finish.
To Restore from System Repair Disc or Startup Menu
If you have not created a system repair disc for Windows 7 Create one now following this guide. If you already have a repair disc, just boot from it. you will see some option like the screenshot given below: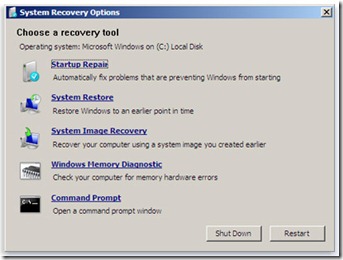 Select System Restore and follow the instructions given therein.
OR
You can, Press F8 while system startup and select Advanced Startup options , then click on repair your computer. It will also take you to the screenshot given above. You can simply select System restore their and follow the onscreen instructions.