Microsoft is back with Windows 11 operating system and that is having a roaring enthusiasm to deliver a modernized version of the Windows user experience that is easy to use, elegantly designed, and well-connected in an effort to increase your productivity in your professional or creative processes.
In a world where more and more people are returning to using PCs in their daily lives, Microsoft believed it was crucial to release a new operating system (OS) designed from the ground up for working from home, while also catering to a new generation of people who have and are still using smartphones and tablets as their primary "computer."
There are already a few things that you might not be aware of that could improve your workflow with Windows 11 approaching its first significant update in the shape of "Sun Valley 2."
Some might be tucked away in the System Settings app or out of the way in plain sight. Nevertheless, all of these technologies work to make it simpler to access an app or to produce a document.
In order to help you feel like a true Windows wizard, we've highlighted seven secret features of Windows 11 that you might not be aware of. Believe me, the 7 features will increase your productivity and make your life easy as well. So let's get into the article to check out the secret features of the windows 11 operating system.
1. Typing by Voice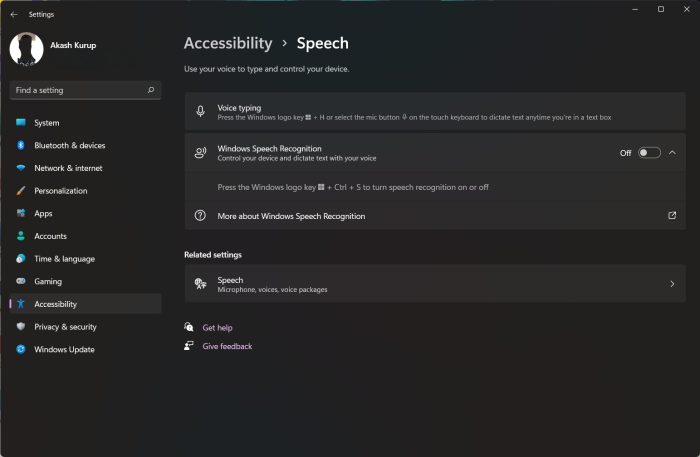 Dictation on Windows has greatly improved in recent years, with Windows 11 making it easier and more accessible with commands and punctuation capabilities. Regardless of which screen you are on Windows 11, just click WIN + H simultaneously on your keyboard to shout out a message and, if desired, a command to open an app. This particular feature will also help those who have a locomotor disability as well. The users can simply talk with the computer and the machine will carry out the work.
2. Picking Emoji & GIF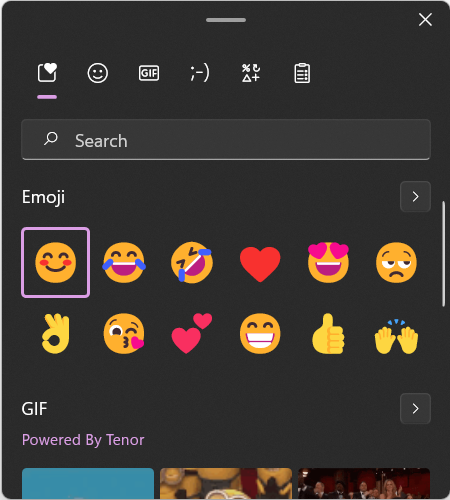 Emojis make the conversation more creative and interesting and if you wish to swiftly insert an emoji or a GIF into a document or chat, simply press the WIN +. keys together, and you will get a pop-up window. The window will allow you to search for the appropriate picture or emoji. From this window, you can effortlessly switch between images and GIFs (although we did find the former to be relatively limited in terms of the number of emojis available). It is worth mentioning that you can do the same by right-clicking on the screen and the same will bring the pop-up menu from where you can select the same option.
3. Hiding Start Menu
If you've upgraded from a previous version of the Windows operating system and are struggling to understand the new start menu, there's a hidden menu that can bring up the majority of what you need.

When you right-click on the Start menu icon, you'll be greeted with a list of ready-to-use apps. So you can definitely check out this particular feature.
4. Hiding Context Menu
The right-click menu in Windows 11 was one of many updates that Microsoft made to the operating system, but it may still be accessed if you require a different action.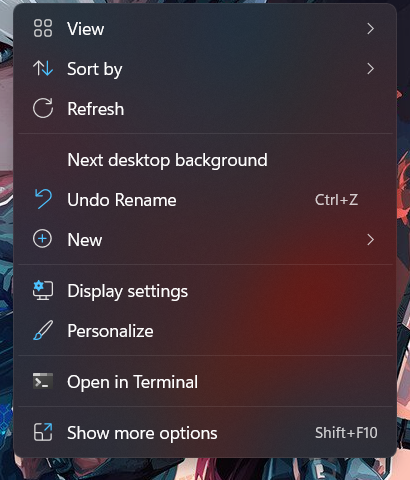 Simply select 'More Options' or press Shift + F10 buttons together on your keyboard to bring up the original context menu.
5. Layouts in a Snap
This is one of my personal favourite features in the Windows 11 operating system and the company allows you to make the layout according to your wish with this particular feature. Microsoft has activated some of these layouts, but you still need to do more to make sure they can all maximize your monitor.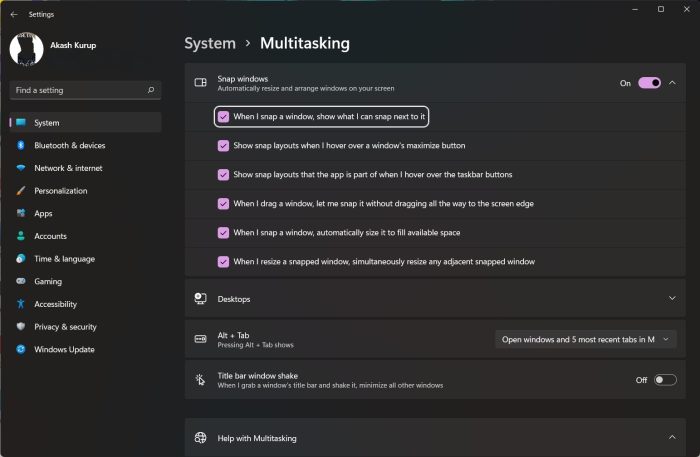 Be sure to turn on all of the layouts by going to the Start Menu > Settings > System > Multitasking. The next time, you'll be able to stack apps next to one another. Alternatively, you can hold a window and shake it to close all other windows and concentrate only on the one you're currently using. This feature will increase your productivity and there is no doubt in that.
6. Volume controls only for apps
A valuable but difficult to locate feature in Windows 11 is the ability to lower the volume in one app, such as YouTube or any other application, while keeping it higher in another, such as Google Chrome.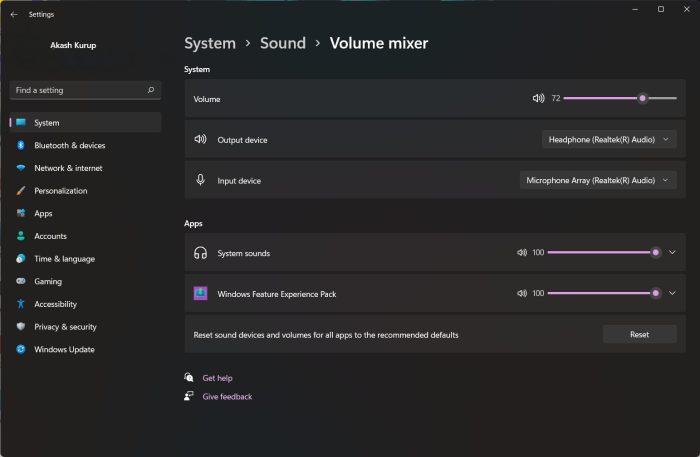 You may adjust the volume for each active app and the same can be done by going to Settings > System > Sound > Volume Mixer.
7. Clipboard
The latest Windows 11 operating system has enhanced the speed with which you may copy and paste text by pressing CTRL + C and CTRL + V. A pop-up window with previously copied text that you can paste in will display when you press WIN + V.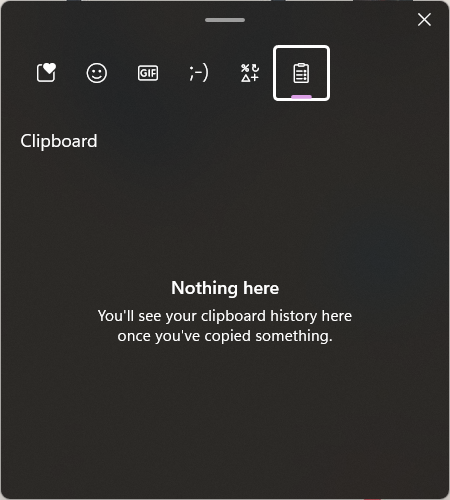 If you have a computer that can easily support it, using Windows 11 has been a terrific experience. The experience won't be as good if you don't have a computer that complies with the system requirements.
So guys use the 7 secret Features of the Windows 11 operating system and increase your productivity. By the way, don't forget to share the article with your near and dear ones as well.