Despite being one of the best browsers for the Windows operating system, it appears that some users are experiencing some difficulties with it. A problem with Firefox's configuration not working seems to be experienced by many of its users.
Firefox's advanced preference settings can be viewed, modified, or reset using the Configuration Editor, or about:config page, which is an internal address.
The Beta and Nightly releases of Firefox for Android provide an alternative to its use. To make configuration and adjustment easier, a number of well-liked add-ons are also available.
This article will demonstrate how to resolve the about:config on Firefox issue.
Why does about:config not function in Firefox?
Firefox's Daylight Build is disabled
The most frequent issue encountered when using about:config by Firefox users is that Firefox Daylight (Fenix) for Android, which has been in use for years, now prevents access to about:config.
Using an outdated Firefox version
Users who have not updated Firefox to the latest version are likely to continue experiencing this problem.
How do I change Firefox settings?
Numerous preferences are sophisticated settings that are absent from the Settings panel. If you need to, you can find instructions on how to modify or reset Firefox's preference settings below.
Change Preferences
To change a preference's value, you can double-click on it or do any of the following:
• Click the Toggle button to specify a boolean (true-false) preference.
• To change the value of a string (text) or a number preference, click the Edit button.
• To save the modification after completion, click the checkmark.
Delete or reset your preferences
Click the Reset button to return a preference to its default setting. Click the Delete button to get rid of an added preference. Restart Firefox after completing either of these.
So let's jump right into the best fixes if about:config stopped functioning for Firefox for some reason.
Another Tip: Using a browser like Opera is a better alternative to fix this configuration problem on your computer.
By using this browser, you can not only avoid this error but also navigate your web pages more quickly and smoothly, improve your privacy, and more.
How do I fix Firefox's about:config issue?
1. Set Firefox back to default
1.1 Open Firefox and select the Menu.
1.2 Near the bottom of the screen, click Help.
1.3 From the Help menu, select Troubleshooting Information.
1.4 On the Troubleshooting Information page, in the top right corner, click Refresh Firefox. Mozilla will then notify you that you are about to deactivate all add-ons and reset the browser to its factory settings.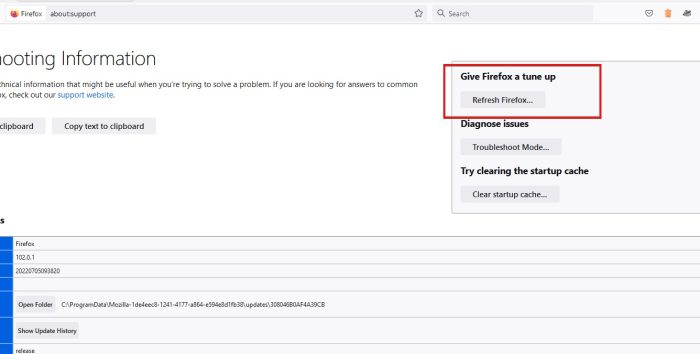 1.5 Relaunch Firefox.
2. Try the Beta or Nightly version instead
2.1 Go to the Firefox download page.
2.2 Click the Download button next to the Beta or Nightly version.
2.3 Install the application once it has been downloaded.
3. Remove and reinstall Firefox
3.1 Select Apps and Features by pressing Windows key + X.
3.2 Select Firefox from the list and then click Uninstall.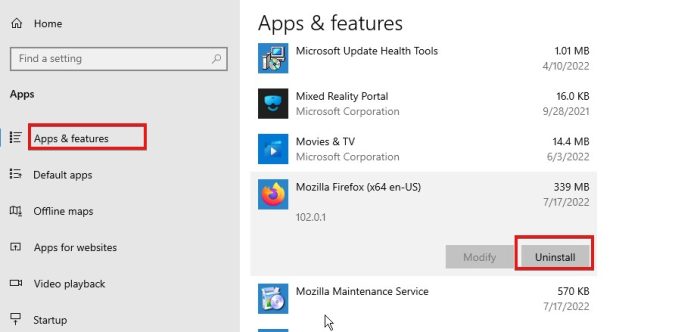 3.3 To finish the procedure, adhere to the instructions displayed on the screen.
3.4 Download and install the most recent version after the software has been uninstalled.
We advise you to try a reinstallation if Firefox is acting strangely after an update because users have reported that it works.
Does about:config function on Firefox Mobile?
It is true that Firefox mobile supports about:config. Previously, the Firefox Daylight (Fenix) application offered access to the about config page.
However, the Nightly build of Firefox for Android, which is accessible through Firefox Beta through the Google Play store, now allows you to access about:config.
We believe this tutorial will help you and don't forget to share the same with your near and dear ones.