The tech giant Microsoft introduced its new Edge browser with Windows 10 operating system and now the same is the default web browser in the latest Windows 11 operating system, and only it can load some Microsoft-specific links. Microsoft has also made it difficult to change the default web browser in the latest operating system as well. However, after seeing what the new Edge has to offer, you may never think to replace the web browser. Through WebView2, Edge browser now functions as a built-in web viewer for apps that need to connect to the internet (Opens in a new window). Other operating systems, such as Android, iOS, Linux, macOS, and previous iterations of Windows are also supported by Edge. Since Windows 11, you may sync settings and more across all of those platforms. You should think about utilizing Edge for browsing for the following reasons.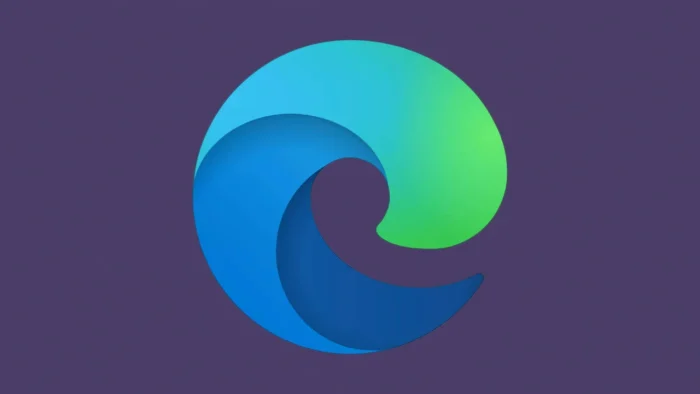 1. Comes in with a new and better look
Edge browser, like all other apps in Windows 11, has a new appearance. It incorporates more of the Fluent design language than Windows 10. Dropdown menus, for example, now use the Acrylic, semi-transparent material (seen in the right-click context menu dialogue above). Mica is a more subtle new design material used by browsers that alters the appearance of an element, such as the title bar, dependent on the colour of the window or desktop behind it. You also may notice the rounded corners of the window.
2. Makes it easier to add Add-Ons
The Edge browser also features extensions and add-ons for Windows 11 such as themes no longer show up in the Microsoft Store but rather in a webpage gallery.
If you are familiar with Google Chrome Web Store's add-ons then the same are still accessible in the web browser of Microsoft as well. You can determine whether your add-ons should be active while you are in an InPrivate window by selecting whether to make them visible or hidden in the top toolbar of your browser. We don't advise using add-ons when using InPrivate because We think many people would be shocked to realise that most extensions have access to all of your browser history, whether you're using the extension or not. In the Manage Extensions Settings page, you can alter an extension's capacity to observe your browsing habits.
3. improves the privacy settings and password saving
Edge browser has simple privacy settings. The more safe and private the privacy level you select, the fewer site features and less functionality you get. As with most decisions in life, there is a trade-off. Another excellent choice is strict tracking protection in InPrivate windows, as you probably don't want any cross-site tracking to occur while you're browsing privately.
Edge's version of what some other browsers refer to as Incognito or simply private browsing mode is called InPrivate mode. Edge does not save browsing history, searches, or cookies in InPrivate mode, and it does not divulge your Microsoft account identify to websites you visit. You're still better off using a VPN or proxy service to completely mask your browser behaviour from your ISP and websites. Although all the major browsers now come with some form of password manager feature, having the ability to save your passwords can still improve your security.
When you log in to Edge, Edge can automatically capture your login information as you enter it on websites and sync it to other devices you've entered into.
The option to preserve credit and debit card information is available in Edge, and you can now save and sync all the information, including CVCs, for online purchases on any instance of Edge that you use. Frankly, We like manually entering the CVC, even though we do like the ability to autofill online checkout forms rather than manually entering all those digits. The data is end-to-end encrypted when syncing, but if someone is logged into your computer, they might access the card information. If you leave your computer somewhere where someone you don't trust might use it, be sure to lock it. However, if you didn't authenticate access, they wouldn't see your actual card information.
4. Create Collections To Sort Your Web Pages
Although there are several web clipping applications and addons for organising web research, Edge's built-in Collections function is one of the most straightforward and practical we have seen. Whenever we have to create an article that calls for gathering numerous web resources, found it to be helpful. The top toolbar button on the right side opens the tools panel, where you can access web clipping.
It only takes one click to add the current page to a Collection, and using the right-click menu on the tab bar, you can add all open tabs as well. If you require text styling options, include notes with them.
All of your devices that are signed into Edge have collections synchronised. A feature for inserting citations in the APA 7, Chicago, Harvard, IEEE, or MLA forms is included in the feature. You can export the collection to Word, Excel, OneNote, or Pinterest using the available options.
5. Saves you money automatically while you shop
Nowadays, a lot of people shop online, and Edge provides solutions to help them save. You may save searching the internet for discount codes by having the browser automatically find them for the shopping websites you frequent. Edge can automatically test all possible applicable coupons for some shopping websites; you don't even need to copy and paste. As you can see in the screenshot, certain websites also make use of a cash back programme. If you would rather, you can disable this function.
6. Makes it easy to donate points to charities
Sometimes, charity websites will urge Edge to inform you that you can donate to their causes with Microsoft Points. By using Bing to do searches, buying things from the Microsoft Store, and finishing Xbox challenges and trivia games, you can accrue Microsoft Points. Although this function isn't brand-new, it's always pleasant to be able to get money doing something you might be doing anyhow for a good reason.
7. Provides Fantastic New Features for Tab Hoarders
Vertical tabs, tab groups, and the option to pin tabs are just a few of the benefits and conveniences that Edge has long provided. Alt-Tab may be used to switch between browser tabs. Because you'll frequently wish to switch between browser tabs as though they were independent programmes, many users swap windows automatically in this way, which makes navigating between tabs much easier. Another tab convenience is coloured tab groupings. The group collapses when you hit that thick red button, which is visible on the far left of the tab bar in the image above, allowing you to focus on other tabs. The entire tab group reopens when you tap it one more.
For people who have a tendency to leave an excessive number of tabs open, vertical tabs are a tremendous assistance. They can be distinguished from the sea of identically sized Chrome tabs because they are piled along the left rail.
8. With Immersive Reading Mode, Distractions Are Reduced
Immersive Reader is a very helpful feature that we haven't encountered in other browsers. Yes, Firefox, Opera, and Safari all have reading views that are easy on the eyes, but Edge's reading view can actually read the material to you in a voice that is surprisingly natural. This function highlights and automatically scrolls the text to aid readers or learners, making it an accessibility tool as well.
9. Full-Page Screenshots are captured
Another benefit of using Web Capture is the tool's built-in screenshot feature. It allows you to choose a specific section of a webpage for a screenshot, but its biggest gimmick is that it can scroll down and automatically capture the entirety of a webpage. After taking the picture, you can annotate it with a pen or store it in a collection.
10. Website launches as apps
Edge's Progressive Web Apps (PWAs) features are more advanced in Windows 11 than they were in earlier browser iterations. These website-application hybrids were previously difficult to use because of menus. PWAs are currently available in the Microsoft Store app for the operating system. A site can be set up more quickly than ever when it is PWA-capable. You can open a website as a web application and avoid all the browser interface annoyances by clicking a button in the toolbar. Gmail, Outlook, Spotify, and Twitter are examples of well-performing popular websites that may be accessed through PWAs.
11. 3 Math Solver
The Math Solver is a useful tool that allows you choose an equation from the screen to solve or enter one using the keyboard. According to its startup interface, it can handle "basic arithmetic through sophisticated algebra, trigonometry, and more."
12. Performance of Edge browser
If you're using a laptop without access to electricity and want to extend battery life, you can use the Performance button to convert the browser into an energy-efficient mode. Additionally, you may choose in Settings to employ graphics hardware acceleration when possible and run the browser in the background while logging into Windows to speed up starting time.
13. Interesting Features
If you activate it in the settings, the browser can make recommendations for hotels and activities based on your use of travel websites (the service doesn't gather any personally identifying data).
Whether you like it or not, several companies have developed web apps that still use Internet Explorer. With Windows 11, you can use Edge to switch to a mode that simulates using Internet Explorer for these legacy apps without having to launch that web browser. However, you need to restart the browser and enable this mode under Settings. Click Reload in Internet Explorer Mode when a website that requires Internet Explorer runs. With Edge, you may save a list of the websites you want to open in the automated mode.
We are sure that now you have changed your opinion on Edge browser and you may not want to switch it to any other applications to browse the internet. Share your thoughts about the inbuilt web browser of Microsoft in the comments section below and stay tuned with us for more interesting information about the Windows operating system at your fingertips.