After reading this you will be able to set your desired video clip as Windows Desktop background. Windows Vista had the Dream-Scene content that gave a lot people something new to play with. The people who might be missing that or the users who want to try something new will enjoy this little tip.
For this trick to work you must have VLC player, you can Download VLC player here.
Step 1
Open VLC player and go to tools –> preferences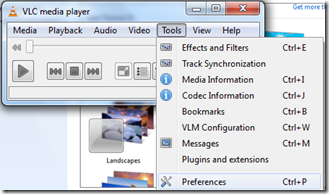 Step 2
Go to Video –> Output-> select DirectX video from dropdown list. Also check the Enable Wallpaper mode –> click save.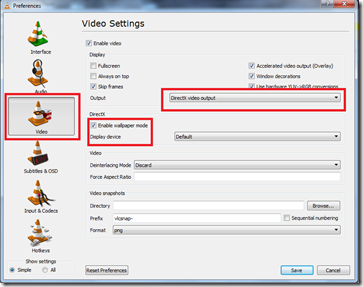 Step 3
Now open any video file in VLC & click on video & click DirectX wallpaper.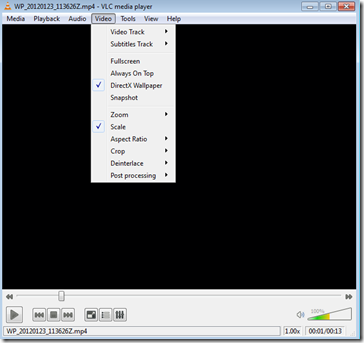 Your Theme will be changed to Windows basic in Windows 7 and your video will start to play on your desktop background.