After following this post you will be able to easily Install Windows 7 and Windows 8 via a USB pen drive. Now-a-days small computers namely netbooks & ultra-books lack CD/DVD drive. In this situation you either buy an external CD/DVD drive or use this guide to Install Windows from a USB pen drive.
Microsoft has released a tool to do this job very simply. You can use this tool to install Windows 8 or Windows 7 according to your need.
Download & Install this tool: click here
or use this alternate link
Requirements
USB Pen drive with 4gb or more capacity (8 Gb preferred)
Windows 7 or 8 ISO image ( if you have a disc and want to make ISO check out this guide)
DVD-USB tool
A computer to work on
Now Follow these steps:
Insert your pen drive into a USB port
Run the USB-DVD tool you downloaded before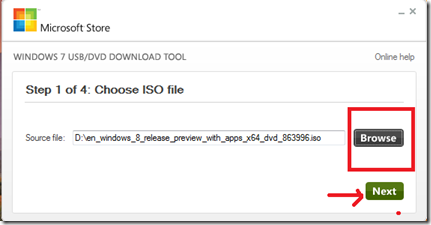 Select the ISO image by browsing for it and then click next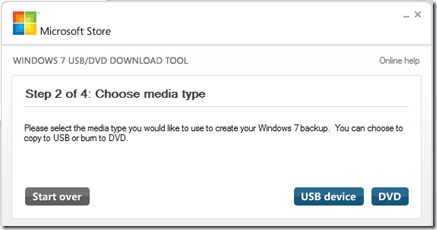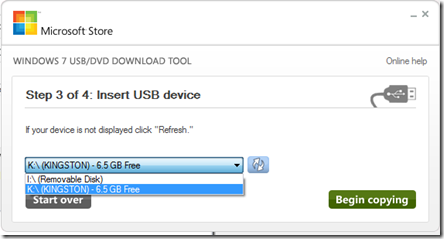 Select your desired USB device and click on Begin copying.

If there is less free space, you will be asked to erase USB device.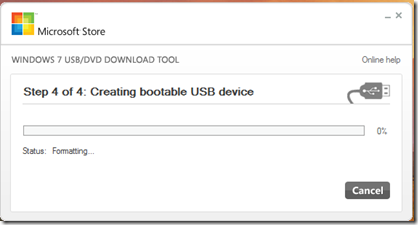 Tool will format your drive and then start copying files.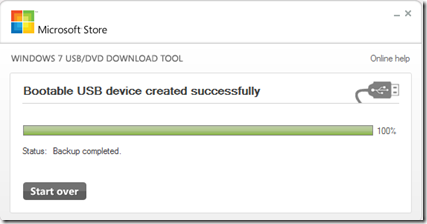 All done. Remove and USB pen drive, boot from it and Install Windows