Are you looking for ways to open DDS Files in Windows 10?
In this article, we take you through all the methods to open DDS files in Windows 10.
Also Read —> How to Remove Annoying Ads from Windows 11?
What is the DDS File Format?
Before going through the different methods to open DDS files in Windows 10, let us explain to you a bit about the format itself.
DDS files are basically raster images that are saved within the DirectDraw Surface container format, hence the format named DDS.
The DDS format files are capable of storing both uncompressed as well as compressed pixel data and are widely used by graphic designers, video game developers, animators, etc.
Microsoft first developed the DDS file format to be used along with the DirectX Software Development Kit to help with the development of 3-dimensional games and other rendering applications that process data in real-time.
How to Open DDS Files in Windows 10?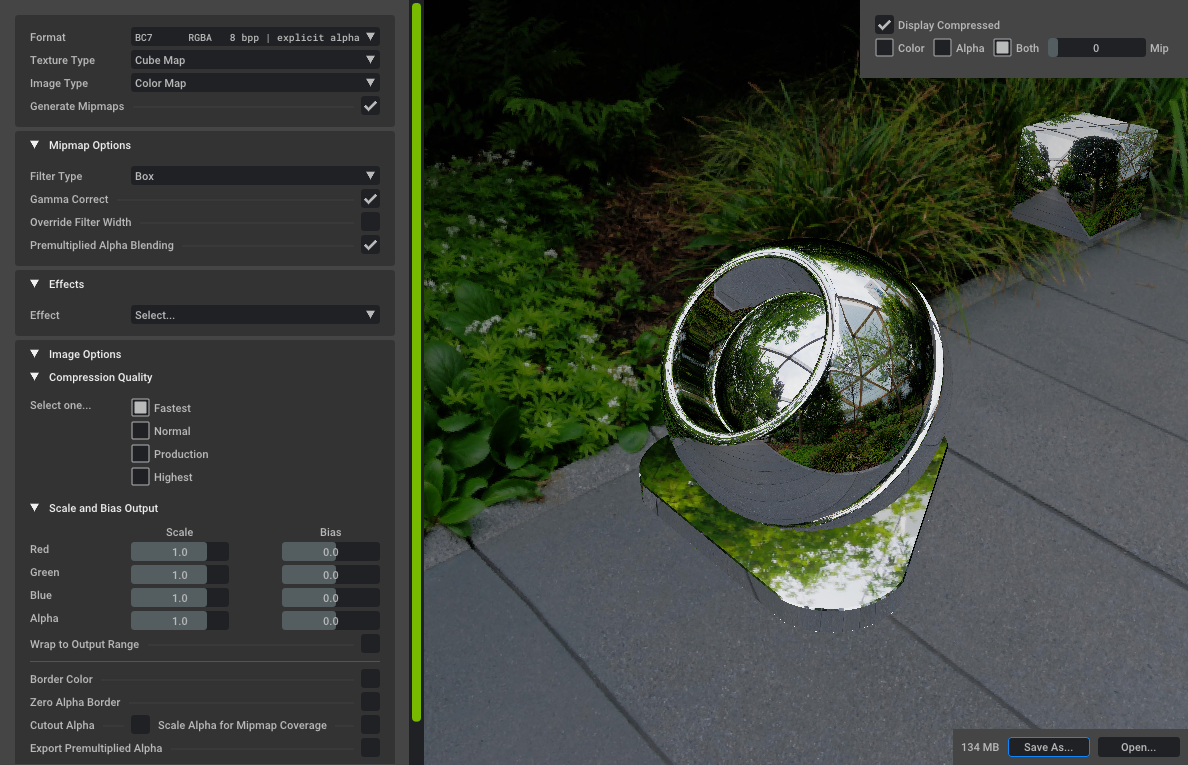 Now that you know about the DDS format, let us take you through methods to open such files.
Method 1: Use XnSoft XnViewMP
The XnSoft XnViewMP software for Windows allows opening files of various formats.
Apart from the commonly used formats such as JPG, PNG, etc., you can also use the software to open DDS files as well.
The software also comes with basic photo editing functionalities such as:
Resize/crop/rotate images.
Adjust the brightness/contrast.
Modify color palette/depth.
Apply effects/filters, and more.
Not just DDS files, this software supports over 500 common and specific-use file formats.
You can also use this software to convert DDS files to other popular file formats.
If you wish to use the XnSoft XnViewMP software, click here and visit the official site.
A single-user license of the software can be downloaded for free.
However, if you need multi-user licenses, then you need to pay for the same.
Method 2: Use NVIDIA Texture Tools Plugin for Adobe Photoshop
The Adobe Photoshop software is also capable of opening DDS format files without any issues.
However, the software cannot open such files out of the box and needs a separate plugin to do so.
The plugin required to open DDS files in Adobe Photoshop is called the NVIDIA Texture Tools plugin.
Below is how you can open DDS files using Adobe Photoshop and the NVIDIA Texture Tools plugin.
Download & Install Adobe Photoshop from here.
You also need to download & install the NVIDIA Texture Tools plugin from here.
After both the above installations are done, launch the Photoshop app on your computer.
Click on the "Filter" option from the top menu.

Now, click on "NvTool" and then click on "NormalMapFilter".
A new window will now open.
Within this window, you can view the various options related to DDS files and open such files.
Final Words
We hope you found this content on how to open DDS files easy and informative.
Both the methods mentioned are simple and do not require effort.
Have you got a better way to open DDS files?
Do share it with us by leaving a comment below.