This article focuses on the users who wish to add / configure another email account in windows 8 mail app. Many of us think that the mail app in Windows 8 just supports a Microsoft email account i.e. hotmail , outlook, msn, live. But on the contrary you can also configure some other service providers email address with the Microsoft Mail app in Windows 8.
Below are the steps to help you do that :
Go to the start screen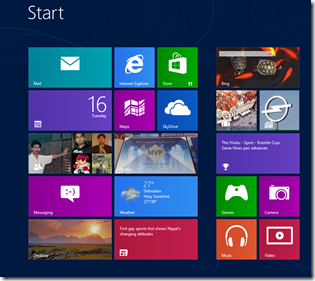 Open the Mail app
Take you mouse to the top right hand corner
a menu bar will open
Click on settings
Click on Accounts
Click on Add an Account
Below is the screenshot of Add an account window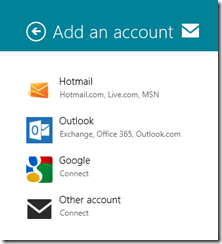 Click on the desired provider, if listed
else
Click on other account
Type in the required information as provided by your email provider
For any question & queries or to correct a mistake in my content, feel free to use the comment form.