After reading this post you will be able to fix some issues that you might be facing while trying to connect to a wireless network in Windows 8, Windows 7, Windows Vista or XP. There are quite a few issues that might restrict you from using a wireless network properly. Most of the times it's bad drivers installed for your device, misconfiguration or just a simple software interrupting with your Wi-Fi connection in windows.
Follow the steps mentioned herein one by one:
Method 1
Press of a button
If you are using a laptop to connect to a Wi-fi / wireless connection. Your wireless was working just fine & now without a cause it has stopped working.
The first thing to check is small wireless on / off button on most laptops
It can be a dedicated on/off type switch on the side of your laptop
or
i could be a key amongst your Function keys on top.
There would be a wireless sign imprinted on that particular key ( refer screenshot )

Your key sign might look like the ones above or it might be anything that would suggest a wireless connection
Try pressing that key or if it's a switch, try turning it on.
The wireless key / wireless sign might be in a different colour suggesting that it can be used by pressing a FN key located mostly on the left hand side of your keyboard near CTRL , ALT buttons.
Check if the problem is solved
If you see available networks here, you have successfully solved the problem.
Method 2
Checking the Drivers
It's always a good idea to update your drivers at a good interval
To make sure you have updated / proper drivers installed for your hardware device, you can choose:

Run Windows Update
Select your driver updates from optional updates section

OR
Go to your computer manufacturer's support website
navigate to downloads section
locate the drivers for your particular hardware
download & install
It's also a good idea to, first uninstall the previously installed drivers

to do that: Go to Control panel
Programs & Features
Locate your Wireless Lan drivers
Uninstall
Method 3
Check your router
Make sure that your router is broadcasting your network's SSID.
To check that :

Connect your router directly to your computer using a LAN cable
Check the documentation provided with your router to get the login IP address
for example we take 192.168.1.1 as a router's login IP
Go to your browser and type this IP in the address bar: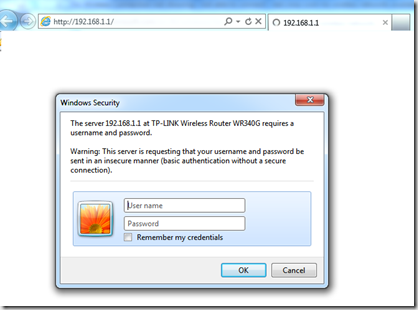 Type in the username & password for logging into the router's panel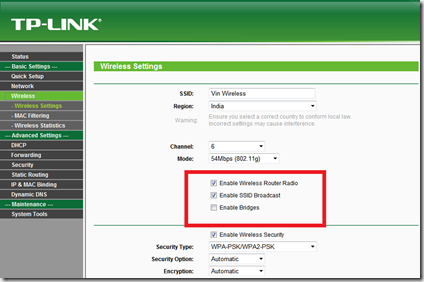 refer the screenshot above
make sure your SSID broadcast is enabled.
Method 4
Connecting to a hidden network
Click here for the guide on connecting to a hidden network in Windows