After reading this guide you will be able to increase the performance of your Windows based computer system. This post will help you do some basic tasks that will help you get rid of the performance degradation that you might be facing. Overtime & because of a numbers of reasons your computer might get slow, some of the reasons include:
Wrong Power Plan choice
Improper driver software
Multiple Antivirus software
No Antivirus Software ( Computer is infected )
Memory issues ( Not enough RAM )
Multiple programs starting when Windows Start
Heavy visual effects like transparency etc..
First of all, there is a Microsoft Fix It Solution available to solve a few software based problems that might be degrading your computer's performance. Click on the image below to follow link: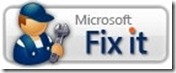 Now Comes the manual Fixing Solutions:
Go to start menu
In the start menu search box type Windows Update

Click on the Windows update link

click of Check for updates

Select the hardware device driver updates from within the Optional Updates section

OR

Go to your Computer /Motherboard /Graphic Card manufacturer's website

Download and Install all the latest drivers

Two of the most important drivers are Chipset & Display drivers

Power Plan
Go to Start Menu
In the start menu search box type Power Options
Make sure you are using balanced power plan for proper battery & performance.
Go get High Performance, select High Performance power plan ( Not recommended, if you want better battery life)
Start up Items
Go to Run ( Windows key + R )
Type MSCONFIG
Go to Start up tab on top
uncheck the checkboxes of programs that you do not want when windows start
Make Sure you do not uncheck something that is important and you want your computer starting that program at start up ( Example : Graphics Driver software )
Read the programs description & path to make sure you deselect only unwanted programs
Not Enough RAM / Faulty RAM
In Windows 7 there is a built-in tool to check your Memory modules ( RAM ) for errors.
Go to start menu & type Windows Memory Diagnostics
To Run the program then click on run now ( System will restart )
OR
you can schedule it to run at a later time
Windows XP  does not have such a tool. SO Replacing a Memory Module for testing is the only option. ( I do not recommend third party memory diagnostic program, though you can use them too )
If you think your computer has less RAM to work with, you can always think of Upgrades.